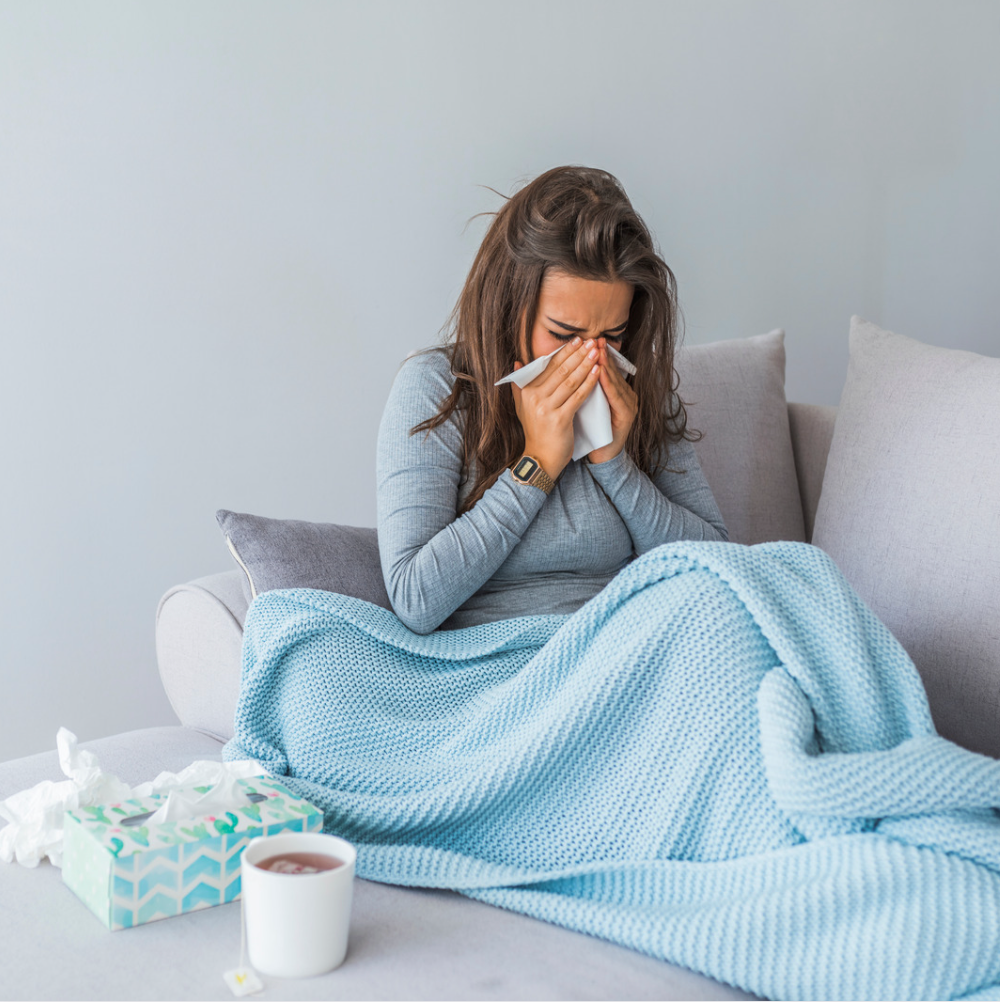 Sickness and Allergies: September 2023
We're here to start a new monthly series where we follow the latest sickness and allergy trends across the USA. Here's the deal- we hate that people get sick. That's precisely why we make FREAKING DELICIOUS, effective products to help you stay healthy!
 We also think it's kind of cool that we can visualize trends in illness and allergens across the US. So here we are, with a monthly glance at what's going on across our country. 
One caveat we'd like to point out is that reporting and testing for illness is not all-inclusive. Many people will get sick and never head to the doctor, so these numbers are representative of a sample of individuals. Testing is also not always accurate and our interpretation of the data is just an interpretation. We are also not doctors, so please consult a trusted healthcare professional when necessary.
Influenza Sickness Tracker
FluView from CDC
FLU: Not many cases, but more cases since August 2023. The southeastern states are experiencing more of an uptick in cases. Typical, as flu season typically starts to ramp up in November for the USA.
Try using the FluView tool to see the change in the influenza season week to week!
COVID Tracker
COVID Tracker from CDC
Test Positivity through September 2
COVID: Slight uptick in cases over the last 4 weeks. This chart shows percent positive over the last 4 weeks. Not as many testing sites available, and it seems like this version of COVID is fairly mild, but duration of symptoms can be lengthy.
Seaonal Allergy Map
Allergy Map from Pollen.com
ALLERGIES: The Ohio River valley is getting hit hard with ragweed, grasses and chenopods (a class of weeds that many people are allergic to). As temperatures cool across the US, we notice a resurgence of allergy symptoms in the shift from summer to fall as different plants finish their blooming cycles!
 
Conclusions
All in all, not too much activity going on yet, but we're curious to see how these maps change in the coming months! Our favorite way to defend against illness is to be prepared! Elderberry has been shown to lessen both the severity and duration of influenza symptoms when taken at the onset of illness. Don't delay, make sure you're stocked with elderberry TODAY!

Our Allergy Defense products are also exceptionally helpful in lessening symptoms associated with seasonal allergens. The powerful combination of elderberry, nettle and elderflower give a potent dose of antioxidants while calming irritated sinuses with soothing nettle and elderflower. If you're dealing with seasonal allergy symptoms, try our Allergy Defense today! We always stand behind our products with our "100% Love It" Guarantee. If you don't love something, we'll help you find another product or send you a refund!
Being prepared for "sickness season" is key! Make sure you're washing hands and stock up on your favorite Seattle Elderberry products today!
How We can Support You
Want to know more about elderberries and how they have been shown to reduce severity and duration of flu symptoms in clinical trials? READ MORE HERE
PAST EDITIONS:
none as of 9/11/2023